Selfie is still trending worldwide and become passion for the youth generation and adult as well. Clicking a perfect Selfie is not an easy task and we all know this, many different pose need to be given and change of camera angle. Taking Selfie is also a fun but it becomes a struggle if you have to take it with The Great Khali. Singer Adnan Sami experienced the same. Selfie with the former world heavyweight champion in WWE, known as "The Great Khali" ring name.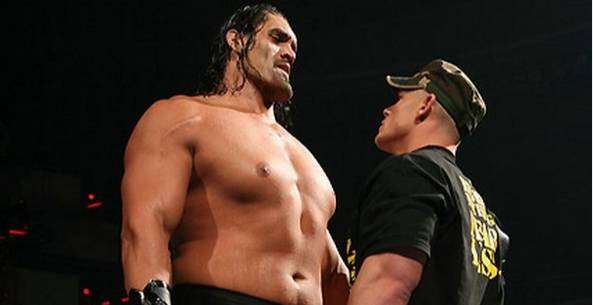 Bollywood composer singer Adnan Sami who has hypnotized us numerous times with his soulful voice bumped into the ''lovely guy'' The Great Khali and was impressed. He shared a picture with the former champion of World Wrestling Entertainment (WWE) on his Twitter account and captioned it, ''This is what happens when the Great Khali takes a selfie with you!!'' We agree with you Adnan. We can see Adnan struggling to be in frame while Khali tries to take the snap.
The Great Khali is known for his physic, Khali stood at 7 foot 1inch tall (nearly 2.16 meters) and weight over 157 Kilograms, who show his dominant performance after defeating many big name in the world of wrestling likes of The Undertaker, Triple H, Kane, Big Show, former and current Hollywood actor Batista.