A year has passed since the death of famous Bollywood superstar Sushant Singh Rajput and now actress Rhea Chakraborty is also making a comeback on social media. Rhea is currently looking active again on Instagram. Rhea recently shared a picture of herself on her Instagram story.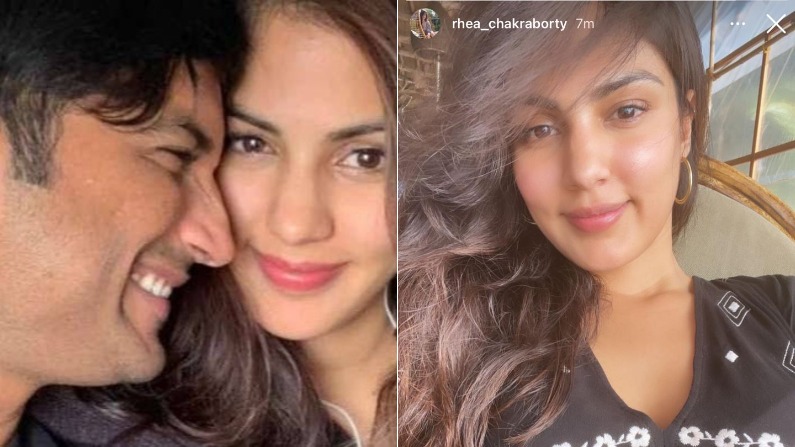 Well, Rhea is trying to keep herself positive at the moment, which she is also giving through social media. Now today Rhea has shared a cute photo of herself. A year after the death of Sushant Singh Rajput, the actress shared a picture of herbody smiling. None of the pictures Rhea shared since the actor passed away showed a smile on the actress's face. Now, for the first time since the actor's departure, Rhea Chakraborty shared a picture where a smile is visible on her face.
The picture has been clicked by the actress in a selfie style. Rhea's hair is seen flying in this picture as well as she is seen in a black top. Also sharing the picture Rhea wrote that get up and shine... This picture of Rhea Chakraborty is now fast going viral on social media. Fans are liking and commenting on Rhea's picture in many ways. Rhea had recently shared a picture of her childhood as well. Sharing this picture, Rhea wrote, "I was thinking that mother was teaching me how to walk, who knew I was learning to fly."
Also Read
Delhi Climate: Mercury rise past 42 degree Celsius mark, IMC Report
5th class girl did this to get a smartphone, became a millionaire
Covid-19 Roundup: India's cumulative vaccine coverage surpasses 32.85 cr