Bollywood actor Yami Gautam has tied the knot with director Aditya Dhar at the intimate ceremony. Yami and Aditya shared this with fans around the world with the help of social media. Now Yami has shared photos of her mehndi ceremony. Yami Gautam, who is sitting in a yellow suit salwar in mehndi ceremony photos, can be seen putting mehndi in her hands and flaunting it. Yami Gautam was very happy at the ceremony and her laughter clearly shows that she is very excited to live with Aditya Dhar.
?O dear one, why worry? What is meant for you will always, always find you. ?

- Lalleshwari pic.twitter.com/fsHzQS17sS

? Yami Gautam (@yamigautam) June 5, 2021
Yami Gautam has also sent a hopeful message to fans while sharing the picture of her mehndi ceremony on social media. Yami writes - 'Oh dear why do you get upset? You will get what belongs to you one day'. Yami can also be seen staring at husband Aditya Dhar in these photos.
Pictures of Yami's mehndi in hands have also gone viral on social media. Several Bollywood stars including Manish Malhotra, Kirti Kulhari, Vani Kapoor, Nimrat Kaur have commented on Yami Gautam and wished her all the best. Her look and mehndi are also being appreciated.
Yami Gautam and Aditya Dhar announced their wedding on June 4. The duo had shared a photo and they have taken seven rounds of family blessings and attendance.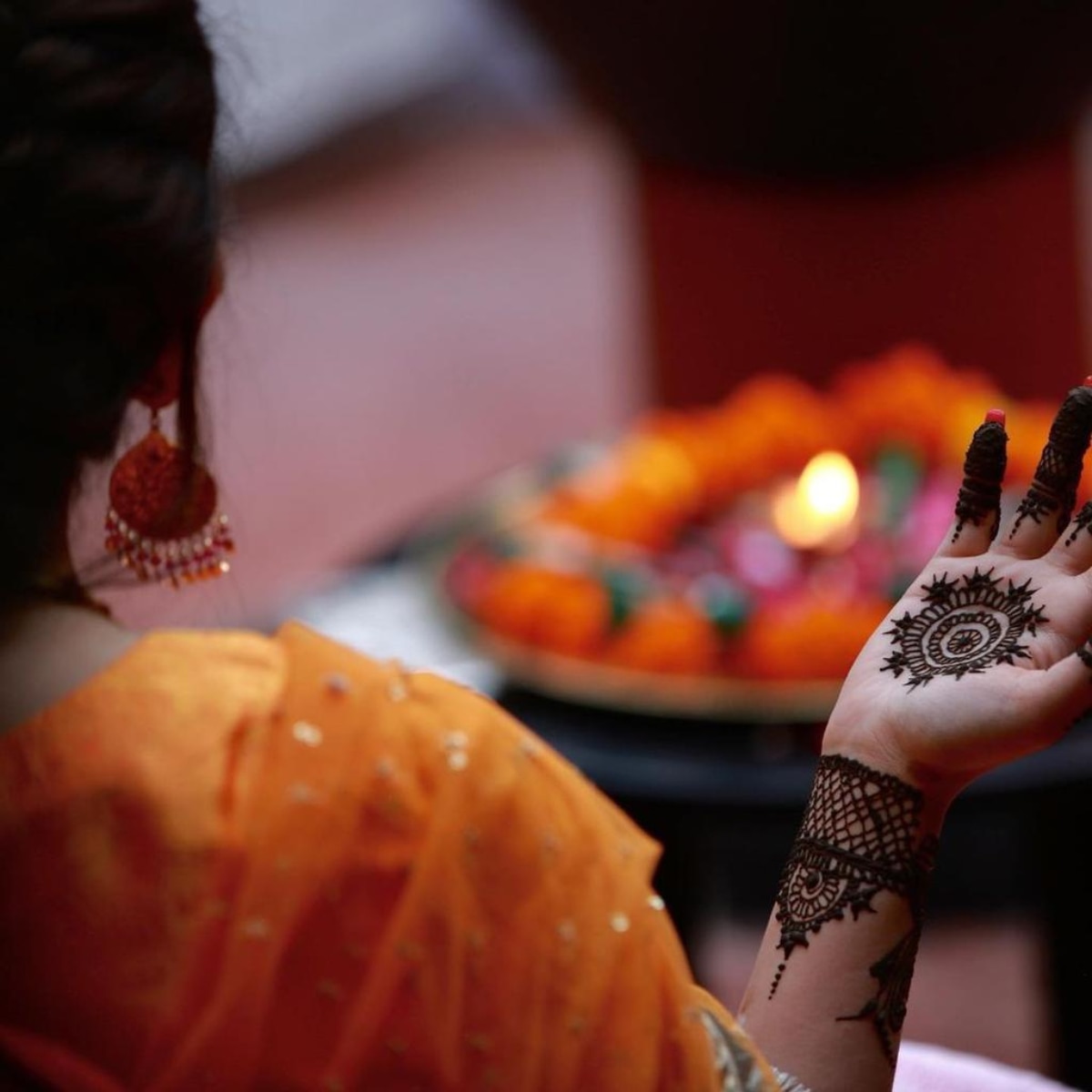 Inside pictures of the two from their wedding after sharing a picture of Yami and Aditya have also gone viral on social media. Yami can be seen getting ready in these pictures. His sister Surili Gautam and brother Ojas Gautam are also seen with him.
Apart from this, Yami Gautam and Aditya Dhar can also be seen performing the wedding ceremonies. Yami looks beautiful in a red pair of brides and Aditya is in a white sherwani complementing her. Both of them look very happy.
It may be noted that Aditya Dhar and Yami Gautam had worked together in the superhit film Uri the Surgical Strike. Aditya also received several awards and appreciation across the country for directing the movie.
5 rare pictures of the reclusive star Suchitra Sen
Flying Sikh Milkha Singh breaks down, looses 'Race of Life' at Chandigarh
4 Popular Films That are not Marvel or DC But Based on Comic Books and Graphic Novels